14 October 2022
Written by Dean Muungani
Public sector plant breeding has been evolving rapidly – by incorporating demand-led approaches borrowed from the private sector in response to demands from both markets and donors. Traditionally, the public sector has focused on developing improved varieties that deliver high yields, resistance to pests and diseases, and tolerance to drought and low soil fertility. While this cocktail of traits forms no-regret options that can provide benefits to farmers regardless of climatic out-turn, the downside has been investing time and money on varieties that farmers do not eventually adopt.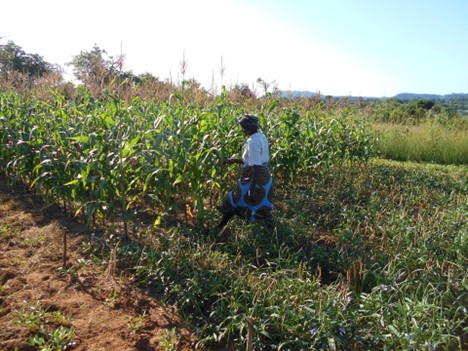 Theoretically, a shift to demand-led approaches is an appealing way to reverse the trend for low adoption of newer crop varieties. However, practically it has been problematic for public sector breeding programs due to the lack of data and evidence necessary to set breeding priorities. The private sector relies on well-designed market research programs carried out through dedicated and well-resourced marketing units, but these are absent in the public sector. Instead, the public sector has had to rely on expensive adoption and trait preference studies.
Recent advances in geographic information systems, computing, and data availability offer promise for redefining target environments in a way that incorporates the socio-cultural diversity that exists amongst producers, processors, and consumers. This is critical for public sector breeding programs as it offers evidence-based social targeting that enables these programs to consider gender equality, poverty alleviation, and food security when setting out breeding priorities.
In the 1000FARMS project in which I will participate as a Ph.D. student at Wageningen University and as a member of PE&RC, I will work on developing a geospatial sampling tool to capture environmental and socio-economic diversity. We will collect data using tricot – a research methodology that helps farmers to identify the most suitable technologies for the local conditions of their farm – and will use it to validate the geospatial sampling tool. This tool will aid public sector breeding programs in defining their target environments, setting out breeding priorities, and on-farm testing – in order to ensure social inclusion when new crop varieties are being developed.