Advances in plant breeding have produced a staggering variety of crops. However, if new crop varieties are not tested in real-world settings before being used, they may not suit the needs of farmers or the changing climatic conditions in which they live and work. 1000FARMS is an institutional platform of the CGIAR-National Agricultural Research and Extension Systems (NARES) breeding networks. It aims to magnify the networks' impact by enabling them to generate on-farm data on late-stage selection candidates and new releases. This will ensure that new varieties are high-performing in the hands of farmers, farmer-preferred, climate-adapted and can be recommended for scaling.
1000FARMS will achieve this by integrating three core components:
Triadic Comparison of Technology Options (tricot)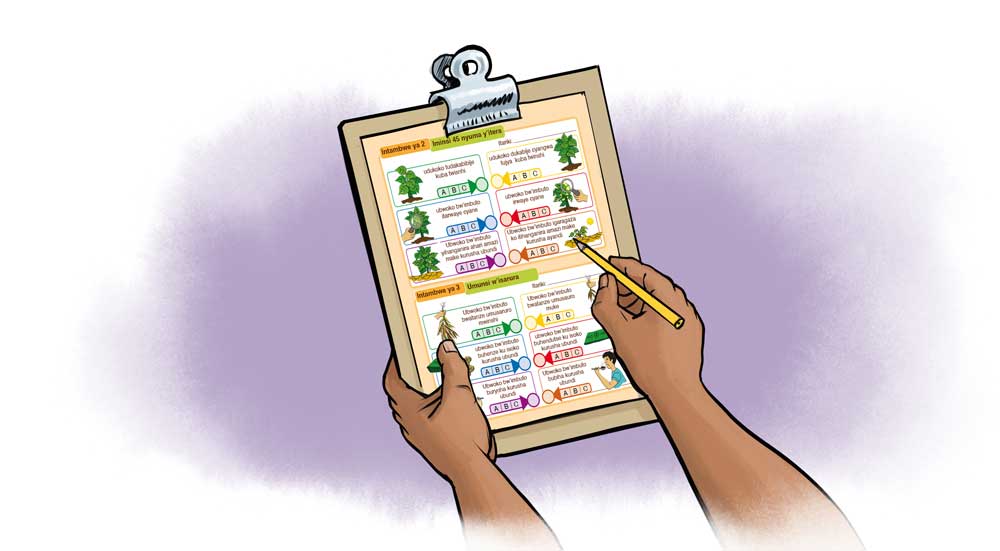 Discover the simple and effective research methodology at the heart of 1000FARMS. The tricot approach engages farmers in the testing or validation of new crop varieties and other promising technologies to identify the most suitable options for local conditions. This page summarizes the tricot approach, explains what makes it such a powerful tool, and links to videos, case studies and further information detailing its methodology.
Simplify complex trial design and data collection with ClimMob, a public software package that uses QR codes to enable farmers and field agents to easily record trial data, from variety preferences and performance notes to images and gender/socio-economic data. Interested in using ClimMob for your own trials? Here you will find a brief overview of the ClimMob platform, an interactive map of ongoing trial projects, contact details and the software's terms of service.
OFT Community of Practice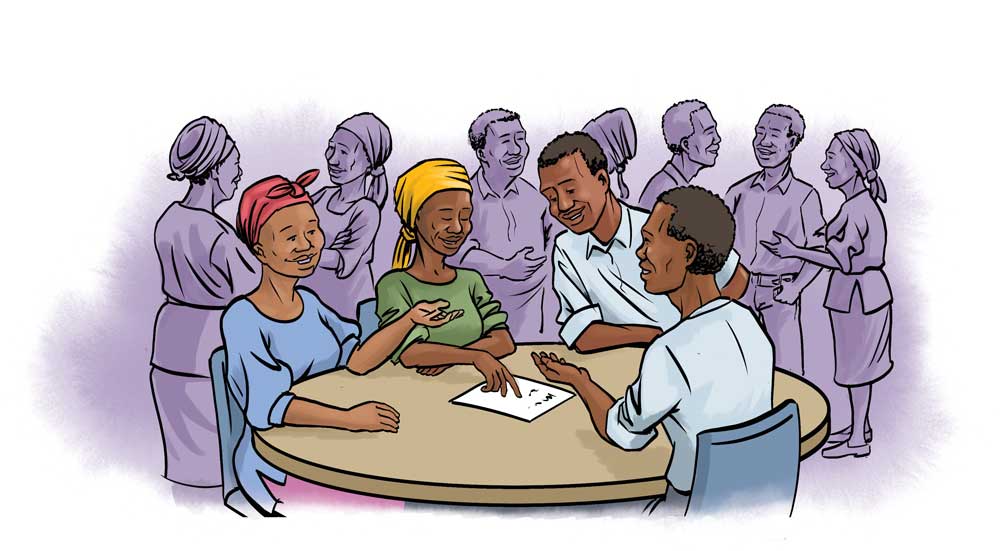 Share ideas, learn from ongoing trials and get support for your tricot and ClimMob queries at the OFT Community of Practice. This online space will be embedded in the CGIAR-NARES breeding networks in Africa, which will become proficient in using the tricot approach with the ClimMob platform. The OFT Community of Practice lets you meet the researchers involved in these networks and benefit from their expertise in trial design, data collection and analysis.